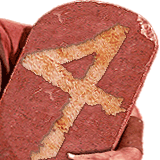 Using your computer's memory rather than your own, you can maintain well-organized ledgers of all activity in your trust account and all trust activity for specific matters. Although the Rules of Professional Conduct do not require that you use accounting software, handwritten ledgers and manually-written checks are invitations to disaster.
Law firm accounting programs like PCLaw, Xero, CosmoLex or Zola Suite make it much easier to manage these accounts and avoid costly mistakes. When you write a trust check, these programs instantly record the client, matter, payee, date, check number and purpose of the disbursement. When you print a deposit slip, these programs these programs will keep tabs on the date and purpose of each receipt, the clients' names and the matters to which they pertain. All of this data will instantly populate up-to-the-minute trust ledgers, client ledgers and a plethora of other reports that you may print at the push of a button.
Even if you ignore my advice to spring for specialized legal accounting programs, your accountant may be able to tweak Quickbooks to assist in managing your trust account and law firm finances. But in this day and age, the luddite lawyer faces extinction. And if you lose track of your trust account, you may face extinction even faster.